TNP:
Review/Comments Mash-Up
Dave Sim, writer of groundbreaking Indie comic "Cerebus" ran a magnificent letters page, which, in the eyes of many readers, was more of a reason to buy the comic than the comic itself.
He also used to collect his notices together from different sources. I thought I would do the same thing as the book is 99c/99 p this weekend. Thank you to everyone who commented. It was you who made this post possible....sniff, sniff....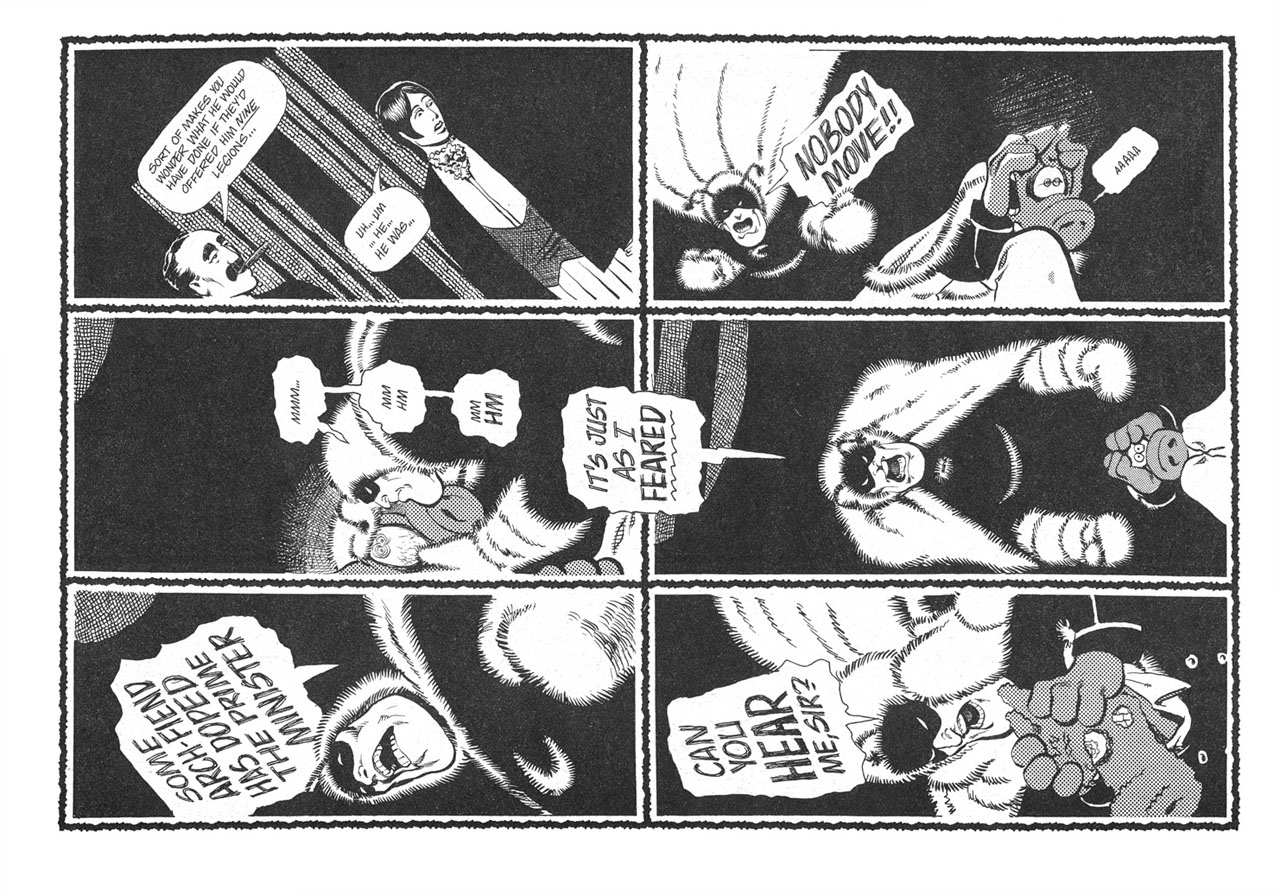 "A unique novel – real writing. Full of punches, kicks and honesty.
Mark Barry writes how he sees it and leaves no stone unturned. His writing is flawless and continues to draw the reader in with his exceptional style. Mr Barry is perhaps the most daring of contemporary fiction writers and THE NIGHT PORTER is, to date, his most 'avant-garde' novel.
I won't tell you what the story is about, buy this book and read it for yourself, but one thing for sure, it will leave you thinking … Who'd I compare his work to … Dickens, Faulks, Amis … this man can write!"
(Ngaire Victoria Elder, blogger, wildlife supporter and author of the Cecilia Spark series, inc Dragon's Star )
"I really enjoyed it. Read it one sitting. There was a bit where you can tell you weren't on top of your game. Was that right? I can tell. I noticed that. Yes, I noticed that. Good fun, though. What's next? Are you going to get a proper job?"
(My Dad, last week in the Bramley Apple, Southwell)
****
"The author gives the reader an insight into a dying profession, reminding one of the performance given by Anthony Hopkins in "The Remains of the Day". Mr. Barry delves into the mindset of the British servant personified. The position was not just a job, it was and still is in some instances, a way of life, which is an alien concept with today's youth.

The reader becomes familiar with the four authors as snippets of their lives unfold. There is discourse amongst the contenders as the British and American writers await press conferences and the awards ceremony itself. Scandalous behavior unbefitting to such a prestigious establishment, but not uncommon in today's society.

A few days before the ceremony, the porter finds Julian lying on the floor after having been struck in the head, and definitely not an accident. And the thrilling ride begins. As the powers that be attempt to keep a lid on the incident until after the awards ceremony, tension mounts amongst the key players.

Mr. Barry sweeps the reader into the celebratory arena where expectations are rife, building a climatic finish one does not see coming. An excellent read by a superb writer and storyteller. I highly recommend this book and look forward to reading more of Mr. Barry's works."
(Mary Ann Bernal, tireless Indie supporter, editor, and author of the brilliant Concordia and Timeline, 18/03/14)
"OMG! You have done it again!!! I absolutely LOVED LOVED LOVED it!!!!! Your characters are soooooooooooooo real and even though I've never been to the UK (and probably never will), I could picture it as if I actually lived there! You gave it a happy ending! And you suprised the He-- out of me! I would have never guessed! I hope you can imagine the huge smile that is on my face right now. I have no idea how many words this book is and I really don't care. I'm old school and you know it. Some of my favorite books are very long. I read because I enjoy it. If the author is good (like you), I transport to the locale and watch and listen. An unseen entity in the lives of the characters in the book. Every book I have read that you wrote made me that unseen entity and I thank you for that. If you were here right now (or I was there), I would be jumping up and down, hugging you and making a spectacle of my self. This is such a "feel good" book and I know the person that wrote it!!!!! Such JOY!!! Don't forget me when you get all the attention. You know, publicity tours, book awards, women falling at your feet etc."
(Fan, friend, supporter and committed reader, Mary Quallo, of St Louis: Private Correspondence 8/01/14)
****
"Nah, couldn't get into it. It's not my thing. When's your next football one out? I like the scrapping in that - I remember Hartlepool..."
(An anonymous Notts County fan and advocate of my second novel, Ultra-Violence)
"Another winner from author Mark Barry about a structured, discreet and very proper night porter whose hotel is chosen to host, and house, the nominees for a highly-prized authors literary award, the ALF.
No expense is spared. The only order of business is to make sure each of the honored guests is happy and comfortable, and each one comes with his or her own quirk. The porter's dry wit carries you along on a guided tour of the hotel, his activities and observations of the people he works with, and then of the guests as they start trickling in - there's the perky Young Adult author from America and the sullen male author with less than ideal grooming habits...
The footnotes feature is a mini-bar of added insight and humor. The story-telling is witty, the humor well-timed (a company named Tarzan invented the Spark e-reader). When the Night Porter shares his internal musings about meeting the upbeat Young Adult author from America there's a cuteness about it - despite the Night Porter being in his 30's, he maintains his calm and dignity in scenarios that would test the patience of a less disciplined man.
Secrets are revealed about the hotel and its guests, and by story's end, The Night Porter will have a secret (or two) of his own.
(BookBelle Amazon 27/03/14 - I have absolutely no idea who this is. If you're out there, drop me a line on Twitter DM and I'll say thank you. :D )
******
"Night porters are generally excellent listeners. It should be in EVERY hotel job description.";-)
The Night Porter grabs hold and invites you in. Instantly you are welcomed into the arms of the night porter. An open an honest portrayal of a man earning a living doing something he has been raised to do. Actually, that is not entirely true. He first had to drop out of university and then the wheels were in set motion. Not without a little disappointment from family...
"However, my father, with whom I had experienced a strained relationship, was livid - apoplectic, even - and because of my decision, my father and I no longer have a strained relationship, or any relationship at all..."
This guy is an interesting fellow (if I were in the UK I would say "bloke" instead). I love his chatter and how he invites us right into his world. Sharing everything in- between.
The writing as in all Mark Barry's books is sharp, clever with a fabulous sarcastic undertone. Done in the most humorous way. Reminiscence of Monty Python bits. His use of language is beyond shrewd. I read and re-read sentences as I am in awe of this authors unique writing ability. I would like to say natural talent but that would be hard for me to fathom. The detailed descriptions are beyond gifted. At times the narrative gives you the feeling that you are chatting with a friend as the dialog flows so natural off the pages.
I went berserk over the humorous footnotes which were absolutely brilliant... You will have to read for yourself! This book delighted me and and I am certain will knock the writing world off its socks. So clever!
(Brenda Perlin, massive Indie supporter and author of Shattered Reality and Burnt Promises, California (23/03/14) and one of my favourite people.)
Brenda featured on my second last creative writing class as
an example of "fictionalising non-fiction".

****
@

GreenWizard62
Thank you, Wiz, thank you for all you do. Wish MacKenzie Knight could have seen your mentions in The Night Porter
Top light erotica author and ray of sunshine, Lelani Black 27/03/13 on Twitter. The novel is dedicated to my friend Mackenzie Knight, Indie writer and DJ, who passed away shortly before I started writing TNP.
@

GreenWizard62
The
#

NightPorter
by Mark Barry~smiling, chuckling, BEAMING *eyelashes like the legs of hairy spiders* love it and thank you!!
(Lelani Black again 27/03/13)
Reading The Night Porter by Mark Barry
@

GreenWizard62
Green's rant at Ms Cook OMG taste the venom & feel the anger...
(Ngaire, on Twitter).
Is Julian available for a drink?
(Ngaire,
on Twitter, temporarily
forgetting she's a married woman).
Ness Easel
Julian's thriller writer rant is magnificent

!
Ness Easel - artist and photographer, NY - comment on Facebook. The drunken troll that is Julian Green is not a fan of thriller writers...
****
His best book to date, 12 April 2014
This review is from:

The Night Porter (Kindle Edition)
This is a marvellous novel, I thoroughly enjoyed it. It's all there - a gripping story, believable characters, eloquent, humorous and subtle. It's also the first novel I've ever come across that provides real insight into the mysterious world of independent fiction, something I wasn't really familiar with. The setting is great, the old hotel, the storms, the approaching literary award ceremony, the well drawn characters.
Of all Mark Barry's books I found this the most pleasurable read (although Hollywood Shakedown is a very close second), his writing is now so self-assured and the structure and pace of the novel commendable. What also impresses me is his adeptness at both dialogue and description and the balance he keeps between the two. And it's not too long, not too short, spot on. And the humour, the intelligence and insight, and..the list goes on and on, it 'ticks so many boxes'.
All that combined with a great cover, this brilliantly written and edited book is the best novel I've read so far this year. I've read seven.
If I had a minor gripe (and this is why it gets 4 and not 5 stars), and that's all it is, it's the footnotes - 81 is way too many for my tastes and what I found odd was why so many aren't just incorporated into the main text because, it seems to me, that's where they belong. But each to her/his own on such relatively trivial matters.
The Night Porter really is a very good novel and I can't recommend it more highly.
(Clive La Court, my top friend and Wednesday night drinking partner. Massive two books a week stylee reader.)
Brilliant book great read
was a night porter myself for a year so kind of connect with it getting all my family to buy it bring on the the next one!
(Racing fan and reader Graham Ashford, who was one of the readers who read a preview copy. Comment from Twitter. Thanks, Graham, and hope you had a better Royal Ascot than I did *burned fingers*)
****
@

GreenWizard62
have now finished
#

TheNightPorter
and the twist at the end is terrific mate.
(Boxing nut and Forest fan Cloughie, via Twitter - a friend made through the book Ultra-Violence.
****
"Mark Barry is one of those authors we all love. We find his books, read one, and find ourselves hooked. He's the author we all waited with baited breath to release a new tome. He's one of those guys who can take an idea and goes in a complete other direction with it.
The Night Porter is his latest offering and follows, well, a hotel night porter during a high profile writing awards event. The book looks through the porter's eyes as he comments on the comings and goings of the nominated authors. Slowly but surely he finds himself getting involved with their lives until he's in too deep to get out.
The story is amazing and gripping. For me, it was a brilliantly unforgettable experience (admittedly I read a good portion of this book while staying in a hotel so that may have helped a little). The characters are fun and engaging and, all too soon, you find yourself wanting to know what happens next. The book is also, I feel, a commentary on the current literary market, and a very clever commentary at that. Mark's vision is absolutely spot on and this is a clever and very funny read that doesn't take itself too seriously.
If you like books which are a little different from the norm, then give this one a go. Heck, give all of Mark's book a go because you won't be disappointed. This is an author who doesn't play by the rules and, when he does, he twists and turns them to his own liking. He can take a genre and do something completely different with it."
(Rae Gee, Leicester based author of steampunk novel Mars on the Rise, and big friend of Green Wizard
Format:
Kindle Edition
|
Verified Purchase
My new hero!, 25 May 2014
I mean the night porter himself! What a sweetie. A brilliantly drawn character, who remains something of an enigma....




THE NIGHT PORTER is about fortnight in the life of a hotel in a fictional town in the midlands, which is hosting a quartet of authors there to prepare for a literary award ceremony. The strength of this book is in the turns of phrase, the characterisation, the dialogue. I didn't guess the 'secret' until just before it was revealed, and I was delighted to discover another twist after it, too - and a marvellously satisfying ending!




I think this is a must read for any self published writers, or those published by an 'indie' press. I loved the cynical, bitter character of Julian, the talented, self-published author of literary fiction with a drink and rage problem who is driven to despair by the success of the popular writers with their formulaic offerings. There are many insights into the publishing industry throughout the book, but not to the extent that they would exclude anyone not interested in it.




I bought the paperback, which I would recommend as it's beautifully presented, and includes many footnotes. I have to confess that I didn't read them all as I wanted to get on with the main story, and I felt that some of them could have been included in the main body of the text, but they certainly add to the book. The best one of all was the last one. You know when the credits of a film go up, and lots of funny little outtakes, or other amusing looks at 'what went on afterwards' are shown? Footnote number 81 reminded me of that!




To sum up - very well written, amusing, sweet, interesting, surprising - oh, and the character of yobbo bar manager Martin Sixsmith is a masterpiece!


(Terry Tyler, top UK contemporary dramatist, blogger and voracious reader)


and...


#

amreading

THE NIGHT PORTER by Mark Barry

@

GreenWizard62

Shortlisted for the best indie book I've ever read

!!
(Terry again, from Twitter)

(Australian romance and thriller write, Rebecca Raisin, author of "The Bookshop on the Corner" As I wrote, I wondered whether romance authors - and thriller authors - would be offended by Julian's coruscating attacks on both genres - here's one who wasn't.)
Thanks everyone. It's done well this weekend. If it sustains, I have a sequel in my head...:D
Love, Wiz
Easy to read. Well written.
Mad footnotes. Funny. Nasty. Joyous
What more do you want in a novel?