Forget Game of Thrones and all that talking goblins on a quest stuff.
All the quests have ended in tears, all the Kings are dead and all the heroes now work in the City. And that.
Anyway, when he was young, the great George R.R Martin, who everyone loves, wrote an absolutely brilliant short story called The Monkey Treatment, the opening piece in an an anthology called Songs The Dead Men Sing.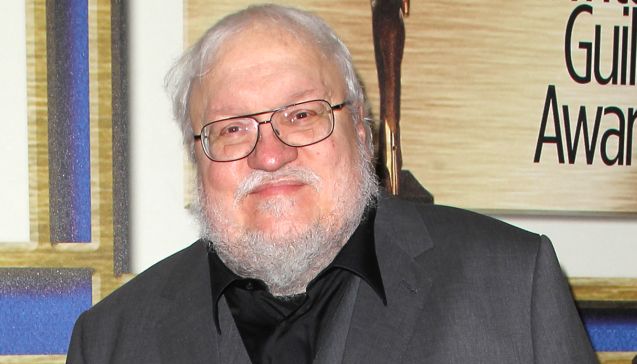 Published in Great Britain in 1985, I have a copy in pretty decent nick.
Mr Chuckles and Songs The Dead Men Sing.
And an apple.
The rest of the tales in the anthology are fairly mundane - there is a science fiction bent which you either love or hate - but The Monkey Treatment is a masterpiece, an absolute cracker of Contemporary Fiction with a surreal twist.
If you are one of those people who cannot walk past a chocolate cake advertised on a billboard without putting on a kilo (like my very good self), then you will love the story.
"A man who adores his food - nay, who has given his life to food - with the attendant issue that inevitably brings, is offered a mysterious opportunity to lose weight without having to change his diet -T

he Monkey Treatment."
Heaven
Writers interested in how to use listmaking in their fiction (i.e as used by Henry Miller) for maximum creative effect can see how George used the technique, when describing the protagonist's (Kenny) favourite meals. Here is the story in full on Google Docs.
Let me know what you think.
George RR Martin - The Monkey Treatment Click HERE
Carlos Santana says: "Dance, Sister, Dance!